Here the payment is as simple as possible. With PayPal can money be sent to any person in the supported countries, provided this has an email address. The information of the subscriber are protected at every transfer with SSL. 
Note: 
When paying by credit card or paypal is not our company name on your credit card bill!

With credit card payment, the online payment is simply faster! You takes advantage quite comfortably familiar your credit card information and are thus on the safe side. Thanks to the Live - payment confirmation we can process your order quickly and ship the goods immediately. We accept VISA, Master / Euro Card or American Express. Your credit card information is not stored for security reasons. They must be re-entered for each purchase.

Bank transfer
Upon receipt of payment we will ship your goods. Simply fill in a transfer form or use of the Internet home banking, enter the respective transfer data to the PC. In your order confirmation you can find our bank data/ IBAN.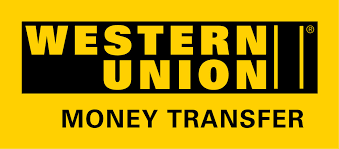 Western Union is an American provider of global money transfer. It offers the ability to quickly transfer money around the globe, to pay bills and purchase money orders. Here you can find providers near you, in which you can have them pay!
In case of payment via Wester Union, please order by email.